Stage plays
Pig Stew
Fiona Veitch Smith, 2010
Three sisters inherit a pig farm in Northumberland and are targeted by a conman. Take one dash of greed, a good dose of unforgiveness and a pinch of cannibalism and you have a great recipe for drama.
Winner of the People's Play Award 2010. Staged at the People's Theatre in Heaton, Newcastle, in November 2010.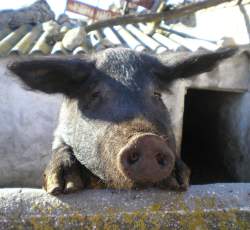 A Proper Spectacle (aka Marathon)
Fiona Veitch Smith, 2011
(in association with Cloud Nine Theatre Productions)
In 1896 a Greek peasant girl, Stamata Revithi, heard that the Olympic Games were being relaunched in Athens. A gifted runner, Stamata decided to enter the marathon, not realising that women were banned from competing. Inspired by a true story, 'Marathon' is the story of how one athlete's quest for justice came into conflict with the politics, scandal and corruption of the first modern Olympic Games.
Marathon has had a full staged reading at the Customs House in South Shields. It was also longlisted for the King's Cross Theatre Award, 2013.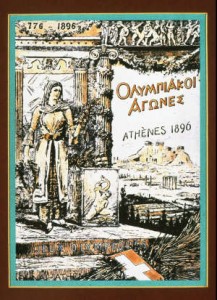 The Idol of Sarajevo
Fiona Veitch Smith, 2007
This is a 100-minute stage play about a Bosnian woman who secretly becomes a prostitute to save her family from destitution. It won the Literary Consultancy Scriptwriting Competition and was a finalist in Contact Theatre's March 'Flip the Script' contest. It has had a staged reading at the Northern Stage in the First of Three new writing project. It was longlisted for the King's Cross New Writing award run by the Courtyard Theatre in Covent Garden and was shortlisted for the People's Play Award.
'The Idol of Sarajevo was one of the most engaging and enjoyable scripts we received' – Lloyd Evans, TLC judge and theatre critic for the Spectator
What's love got to do with it?
Fiona Veitch Smith, 1996
This one-act comic musical about the teenage Brian and his trials and tribulations in finding love was performed at high schools around South Africa by Mirror Image Theatre Company (YWAM, South Africa).
Brian's Bad Hair Day
Fiona Veitch Smith, 1997
Brian is back in this sequel to what's love got to do with it, this time with his dysfunctional family and rival girlfriends. Another one-act musical play for a teen audience, with original music by Rodney Smith.
Mary's Passion
Fiona Veitch Smith, 1998
This one-act musical 'passion play' was performed on the Fringe at the Grahamstown National Arts Festival by Mirror Image Theatre Company (YWAM, South Africa). My husband Rodney Smith co-wrote the original music with Simone Woodley. The play had another run over Easter 1999 at the Nassau Theatre in Cape Town.