About
Formerly a journalist, Fiona Veitch Smith is now an author of books for adults and children. She has also written theatre plays and screenplays.
Adult books
Her adult mystery series set in the 1920s, Poppy Denby Investigates, is published by Lion Fiction. The first book in the series, The Jazz Files, was shortlisted for the Crime Writers' Association (CWA) Endeavour Historical Dagger award, 2016. The second book, The Kill Fee, was a finalist for the Foreword Review mystery novel of the year 2016/17. Book four in the series, The Cairo Brief, has been shortlisted for the 2018/19 People's Book Prize for Fiction, and readers can vote for the book on the People's Book Prize website up until 31 March 2019.
You may notice book three in the series, The Death Beat, has not been nominated for anything! Fiona is convinced that as this is her favourite book she has written so far, it actually did get the nod for the Man Booker Prize, but believes the notification was simply lost in the post

For more on the Poppy Denby Investigates series, including background material on the 1920s, film reels, period fashion and fabulous jazz recordings visit www.poppydenby.com
The Poppy Denby books are also available in large print, published by WF Howes.
Fiona has also written two standalone novels: The Peace Garden, a political romantic thriller set against the backdrop of Apartheid South Africa (self-published under Crafty Publishing). and Pilate's Daughter (published by Endeavour Press) a historical romance set in 1st Century Roman Palestine, against the background of the last days of Jesus' life.
Children's Books
Fiona's children's books – the Young Joseph and Young David books – are re-tellings of stories from the Bible for children aged 3 – 6 years old. They are published by SPCK. She says she enjoys the creative release writing for children gives her in between her adult novels. She also very much enjoys working alongside talented illustrators. David and Joseph have their very own website where children and adults can view the books and meet their favourite characters. http://www.youngbibleheroes.com/
Getting in touch
Fiona was born in Corbridge, Northumberland, but spent her teenage years and her 20s in South Africa. She returned to England in 2002 and lives with her husband, daughter and dog in Newcastle upon Tyne. She works full-time as an author, but occasionally lectures part-time in journalism at Newcastle University and formerly in creative writing and scriptwriting at Northumbria University. She is available to speak or run workshops at community groups – use the contact form at the bottom of this page to get in touch.
When she's not writing she enjoys eating cheesecake, playing jazz clarinet and practising Pilates (not to be confused with the Pilates of her historical novel!) – but rarely at the same time. She also spends many hours walking her dog Ricky, which she finds gives her invaluable 'plotting time', as well as gardening.
Fiona's agent is Sara Keane of Keane Kataria Literary Agency. She is a member of the British Society of Authors, the Crime Writers' Association, the Historical Writers' Association and Association of Christian Writers.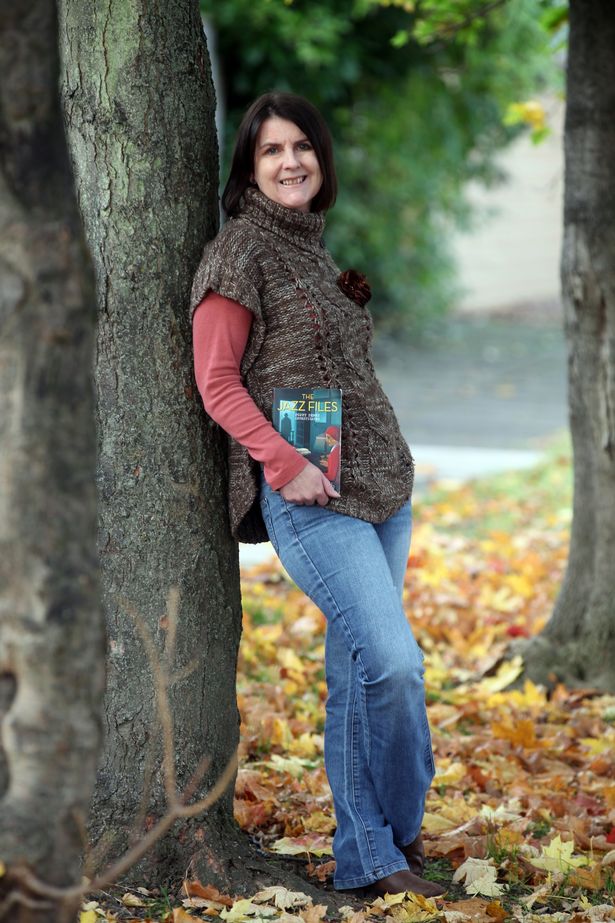 Connect with Fiona
Twitter: @FionaVeitchSmit
Facebook: Fiona Veitch Smith
Send Fiona a message